Nov
5
Sun
Vocal Jazz Series @ The Arrow & Loon

@ The Arrow & Loon Pub
Nov 5 @ 6:00 pm – 8:00 pm
Please join me for my annual appearance with the Glebop Jazz Trio of John Haysom, Bert Waslander and Howard Tweddle. John will be travelling so we will have drummer Greg Klowak on the bandstand for our performance. We'll feature lots of swing, some ballads and latin or bossa numbers including a few tunes that are among my faves but did not make the cut for the Ella concert set list. These include "Goody, Goody", "Let's Fall In Love", "Everything But You", and "Satin Doll" to name a few.
Speaking of our Ella-bration, this will be "My One and Only" (great tune that Ella recorded!) public gig before An Ella Celebration! The Classic Songbook Recordings, my Ella tribute concert at the NAC (which takes place on November 29).  Although we are officially sold out, I hope to have  a few tickets for sale if there are any left in my private stash or if the NAC releases some as may be the case.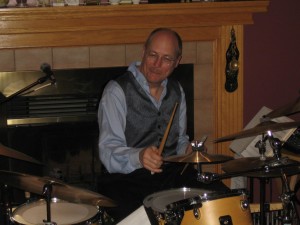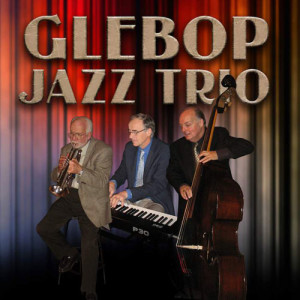 Nov
29
Wed
SOLD OUT! An Ella Celebration! The Classic Songbook Recordings

@ National Arts Centre Fourth Stage
Nov 29 @ 8:30 pm – 10:30 pm
SOLD OUT!
The NAC may release a few tickets closer to the time of the concert. Please contact me if you'd like to be notified if tickets become available.
Ella Fitzgerald was born on April 25, 1917 in Newport News, Virginia. Often referred to as The First Lady of Jazz, this year we celebrate the 100th anniversary of her birth and her immeasurable contribution to music. She is the jazz vocalist who has had the biggest influence on my own approach to jazz standards and someone I still listen to on a regular basis. In fact, my real introduction to jazz took place in the early 1980s when I was introduced to Ella's superb songbook recordings from the 1950s and 60s.
Originally produced by the legendary Norman Granz and released on the Verve label, the songbooks celebrate Ella at her vocal best and cover songs by Cole Porter, Rodgers & Hart, Duke Ellington, Irving Berlin, George & Ira Gershwin, Harold Arlen, Jerome Kern  and Johnny Mercer.
I'll be presenting a concert featuring songs from these collections along with a few other classic Ella tunes in An Ella Celebration: The Classic Songbook Recordings. I am delighted to announce that well-known Ottawa bandleader, composer, arranger, pianist and trombonist Mark Ferguson will be the Music Director for the concert. I've been collaborating with Mark for many years (especially on Fourth Stage tribute concerts since 2010), and I am so pleased that he will join me for this event and bring his expert direction to the concert. Mark has performed with many of the world's great artists including none other than Miss Ella Fitzgerald herself!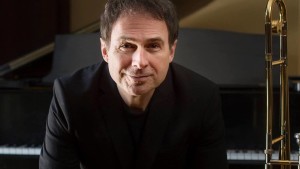 I am also delighted to announce that our Guest Vocalist is Michael Curtis Hanna, a re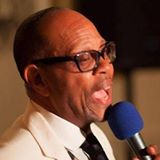 cent arrival on the Ottawa scene and an exciting artist not to be missed! Originally from Detroit, Michael and his family relocated to Ottawa a few years ago and he has been amazing local audiences with his beautiful voice and dynamic interpretations ever since, in clubs around town, at Merrickville's Jazz Fest last year, and in a number of special concert presentations.
The Ella Celebration Band features some of the finest musicians on the local scene: Tim Bedner on guitar, Mark on piano and trombone, Normand Glaude on double bass, Scott Latham on drums, Ed Lister on trumpet and Vince Rimbach on saxophone. The concert is sold out but as the NAC may release some tickets closer to the date of the concert, please check back at the NAC Box Office or online via Ticketmaster or contact me and I can add your name to the waiting list.