Swing Is In The Air can be heard every Sunday afternoon from 4:00 to 5:30 p.m. on CKCU FM 93.1 or via live streaming at www.ckcufm.com (where you can also listen to archived programs on demand).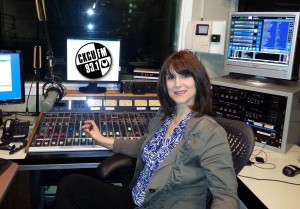 My last official day as a host of Swing Is In The Air was Sunday April 5; thanks to all of you who joined me that day. A big thank you goes out to everyone who joined me for my programs during my hosting adventure over the last year and a half or so, both as audience members and guests on the show, and also to those who listened in On Demand at other times. I had a great experience doing the show and plan to come back occasionally to do some guest hosting. There will be some new hosts joining Swing over the coming months so there will be even greater variety in programming, I'm sure. I hope you'll tune in often.
My appreciation goes out to my co-hosts Ralph, Vince and Bill and our previous co-host Cam who was with us for a few months as well as to CKCU Fm station manager Matthew and his team: they've all been so great to work with.
My programs focused mostly on the exploration of vocal jazz and will feature thematic presentations about singers and songwriters of the Great American Songbook and beyond. This is not to say that I won't be playing any instrumental music but for the most part on my Sundays, the crooner is king and the chanteuse is queen! I'll try to post my playlists a couple days in advance of the program. You can check that out on our Swing Is In the Air page online.