I am so excited to be presenting my tribute to Ella Fitzgerald — entitled An Ella Celebration! The Classic Songbook Recordings — in homage to my favourite jazz artist of all-time! The concert is now SOLD OUT but I hope you have your tickets and will join us for the concert on Wednesday November 29, 2017 at 8:30 pm at the brand new National Arts Centre Fourth Stage!
IF YOU HAVE AN ELLA TICKET THAT YOU CAN NO LONGER USE, PLEASE DON'T HESITATE TO LET ME KNOW AND I CAN SELL IT FOR YOU TO SOMEONE ON THE WAITING LIST. You can contact me at karenoxorn@sympatico.ca
Please continue to check out my Social Media pages on Facebook and Twitter for updates, fun posts, hints on how to make your night easy and fun, and for advice if more tickets are released by the NAC close to the date of the concert.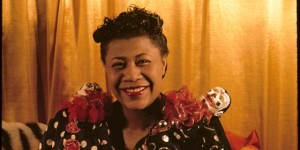 This dedicated Ella page is for additional information related to Ella, inspiration and planning for the show, and anything else that might help get you in the mood for the event. I'll be working on putting stuff together over the next couple of weeks.
So far, I've included links to the press releases that went out in late September,  some Youtube videos I like, and info about the contest for an Ella prize package. I've also added some tips for the night of the concert.
Thanks for visiting!