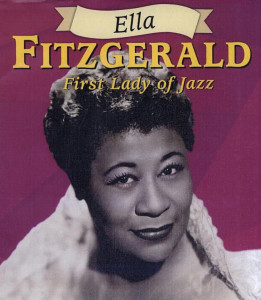 Now it's full steam ahead for the planning of An Ella Celebration! The Classic Songbook Recordings which takes place on Wednesday November 29, 2017 in the newly renovated National Arts Centre Fourth Stage. I so look forward to presenting this tribute to Ella, the First Lady of Jazz, who inspired me to explore jazz and ignited my own desire to sing the standards.
It promises to be a special evening and I am eager to celebrate the career of the jazz vocalist who was my first influence and an enduring one to this day. I am so pleased to once again collaborate with Mark Ferguson who will be the Music Director for the concert AND who used to play with Miss Ella Fitzgerald in Toronto back in the day! I am also delighted to announce that our Guest Vocalist is Michael Curtis Hanna, a recent arrival on the Ottawa scene and an exciting artist not to be missed!  
The Ella Celebration Band features some of the finest musicians on the local scene: Tim Bedner on guitar, Mark on piano and trombone, Normand Glaude on double bass, Scott Latham on drums, Ed Lister on trumpet and Vince Rimbach on saxophone.
Our NAC webpage is up and tickets are $30 and are now available for purchase in person at the NAC Box Office or online via Ticketmaster or are available for purchase directly from me. Watch my Facebook and Twitter feeds for the announcement of a special contest for early ticket purchasers!
For more information where available, please check the Performances Calendar.
See you on the jazz scene! 
"Discover what's on in jazz all year long at OttawaJazzScene.ca"